Updated on June 22nd, 2023 at 04:11 pm
One of the biggest reasons golf is such a popular game is that it doesn't prevent anyone from playing it regardless of age like many other sports do. As a matter of fact, it is prevalent among seniors as they can benefit from the game. And, to make the game more pleasurable and exciting, golf companies offer golf clubs for seniors.
Whether a seasoned golfer or a novice, golf clubs for seniors help you overcome the difficulties that come with age, such as a slower swing, lack of focus, and less agility. These golf clubs have advanced features that can bring much more enjoyment to the game instead of frustration and low confidence. We also recently completed reviews on the best Irons for the senior golfers.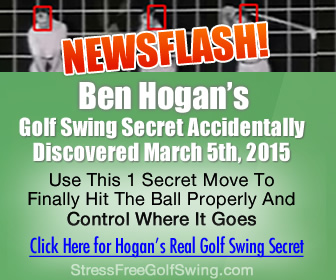 With enlarged sweet spots, perimeter weighting, loft, and weight adjustability, senior flex and Grip, and lighter shafts, you can more easily overcome the obstacles that usually occur with age.
Best Golf Clubs for Seniors
Cobra Golf XL Speed Complete Golf Set
If you've been craving some Cobra addition to your equipment but found it too advanced for your skills (and budget), this Golf XL Speed Complete Golf Set will quench your thirst for branded clubs and high quality at a lesser price.
Even by the cart bag with the 14-way top, 7 zippered compartments, and beverage cooler, you know that it is a premium bag. The bag comes with 12 forgiving clubs intended for beginners or intermediate players and three covers for the woods.
The titanium driver is oversized with low, heel weighting that increases the MOI (Moment of Inertia), which translates into a larger sweet spot plus more speed and distance.
The 3-wood and 5-wood are equally forgiving and speed-boosting. The low, heel weighting means that you can easily produce towering shots from any lie, provided you've done your share, i.e., practice.
The traditional cavity back irons are still deemed the best for beginners thanks to the perimeter weighting and the enhanced stability. The set includes 4- and 5-hybrid that represent a more viable solution for the difficult long irons, 6-9 irons, a pitching wedge, and a Sand wedge.
The Mallet-style putter looks and feels premium. It features a machined face pattern that enhances its feedback and provides more control when putting.
Pros
Superior, 14-way top cart bag with multiple compartments
12 forgiving clubs for beginners to intermediate level
Made with the latest Cobra technology
Excellent forgiveness and playability
Cons
Pricier compared to similar sets
Callaway Strata Tour Complete
I don't think that any buying guide could go without the most popular Callaway line, the Strata. The line has been upgraded and redesigned with more than 20 Strata sets to appeal to a variety of players. This particular one is intended for seniors who are either looking for a forgiving upgrade or have just entered the golfing scene. It is an affordable set considering its brand.
Since the driver is the first club that you'll use (ok, it might be a Fairway wood, too), you surely need one that produces more speed and distance. The oversized, 460cc titanium driver promises lots of speed and distance as it has a huge sweet spot for more forgiving, off the tee shots.
The 3-wood features an aerodynamic head shape that helps golfers to achieve higher trajectories and longer shots.
If you are a beginner, then I know you've been struggling with your irons, probably even avoiding them. Golf companies know that, so they've included 4 & 5 hybrids that promise better performance with your long game and fewer mishits.
The 6-9 stainless steel irons, the PW and SW are designed to help you get the maximum performance as you're approaching the green, thanks to the perimeter weighting and the large sweet spot.
The mallet-style putter comes with a visual alignment, and a soft sound and feel, for smooth putts.
These clubs come with a sturdy, cart bag, and three head covers, so there's no need for an extra expense.
Pros
High-flight technology for extra distance and speed
A full set that includes 12 forgiving clubs
The set includes a cart bag and three covers
Intended for beginners and intermediate players
Competitive price
Cons
TaylorMade M6 Combo Set
The award-winning, last year's release of the M5 and M6 lines brought tremendous success for TaylorMade, where the M6 line features game improvement design and lots of forgiveness. Designed to further a golfers' performance, this hybrid/iron club set is intended for golfers who have had considerable experience on the course and who seek a premium upgrade.
This particular set includes 3-4 hybrids and 5 through pitching wedge irons. The M6 rescues, as they have been called, are associated with maximized speed thanks to the Speed Bridge structure found in mid and short irons and the flexible Speed Pocket that minimizes energy loss and enhances the ball speed.
There's a ton of technology in the construction of the M6 irons. You'll be pleasantly surprised by the M6 iron/hybrid set, particularly if you're looking for speed. From Inverted Cone Technology that optimizes sweet spots, the Twist Face design with corrective face angle for off-center hits, to the advanced HYBRAR damper that eliminates vibrations and delivers the much softer and solid feel.
Pros
Speed and distance-enhancing design
More control, feel, and added spin with the short irons
High trajectories and low spin with long irons
Impressive sound, feel and looks
Fujikura Amos Orange shaft
Low center of gravity and maximum forgiveness
Senior flex
Cons
Expensive
Not for beginners
Wilson Golf Profile SGI
No other golf company has such a vast array of golf sets for the beginner to intermediate level golfers as Wilson does. The SGI line has been designed for senior golfers who have had some experience on the course or beginners. The super game improvement concept dominates throughout the set featuring large sweet spots, lightweight Senior flex graphite shaft, higher-lofted woods, and larger all-weather grips.
The titanium, 460cc driver features power weighting technology that can help you produce faster and longer shots off the tee, while the 5-fairway wood is designed with an aerodynamic head, low weighting, and a high loft, the formula for easier hits from the fairway or rough.
There's one 5-hybrid club that can help you tackle the shots that require using a long iron and help you raise the ball higher in the air as it has more loft and higher launch technology.
The stainless steel irons with a low center of gravity and perimeter weighting provide much more forgiveness that I'm sure you're going to appreciate. This golf club set contains a pitching wedge and a sand wedge with a very wide sole that can help you deal bunker shots as easily as possible.
The putter included in this set follows the same game improvement concept. The heel-toe weighting delivers more stability, while the alignment is easy to follow.
All these clubs come in a high-quality Cart bag with an airflow shoulder strap, and three headcovers for the Fairway woods.
Pros
Designed for senior golfers
High-lofted titanium driver
Stainless steel irons
Easy to align putter
Graphite shafts and senior flex
Lightweight cart bag
Cons
Cleveland Launcher HB Iron Set
Even though the Launcher HB has been on the market for a few years, this line has proven to be among the most successful when it comes to golf clubs for seniors that offer maximum playability with game improvement design and advanced technology, and that's why it is a part of our selection of the best golf clubs in 2020.
It is not far from the truth the company claims that with this set, you'll experience a hybrid-like performance, even though established skills are required to push forward what this iron set offers.
If you are looking for forgiveness, you'll find plenty thanks to the hollow head design, deep and low center of gravity due to the HiBore crown, and heel to toe weighting. This results in longer and higher trajectories with the long irons, and more spin with the short irons. The heads feature progressive head design with more traditional short irons and hybrid-like long irons.
The steel face insert and the internal rib design allow the face to flex more at impact and simultaneously creates a pleasant sound and feel.
Pros
Hybrid-like long iron heads and more traditional short irons
Steel insert and flex face design
Very responsive sound and feel
Super game improving concept with advanced technology infusion
Option to choose from graphite and steel shafts
Senior flex
Available configurations: 4-PW, 4-PW, DW, 5-PW
Cons
Tour Edge Bazooka 360
If you are looking for golf clubs for seniors that integrate value and high-quality, then Tour Edge Bazooka 360 set is one of the best candidates to consider. Even though Tour Edge has been long underrated, the last decade has proven it to be a serious competitor and is often rated among the best ten.
As this is a full set designed to meet specific senior golfers' needs, it features lightweight graphite shafts with senior flex and higher-lofted heads. The lightweight, deluxe cart bag contains a driver, two woods, a hybrid, irons from 5 through SW, and putter. There are headcovers for the woods and the hybrid.
The 11.5 degrees, titanium, oversized driver with ultra-thin face and high MOI is very forgiving on off-center hits. You're likely to notice an improvement when it comes to speed and distance.
The 3- and 5-wood in the Tour Edge Bazooka 360 golf set are oversized with an aerodynamic, low-profile design, made from stainless steel and extra-large sweet spots to produce high-launching trajectories.
The long irons are replaced by 4-hybrid that is much easier to hit, while the rest of the irons feature a cavity back design with an undercut cavity for added precision in the short game.
The putter resembles the Anser-style putters with excellent alignment aid, white finish, and high MOI for smooth putts.
Pros
Intended for senior golfers
Game improvement concept
12 clubs that come in a deluxe bag and four headcovers
Graphite shafts and senior flex
Very forgiving design
Cons
Pinemeadow PGX
Pinemeadow has made a blast with its PGX series, as this line offers an obvious high-end quality and excellent value for the money. Despite not featuring Senior flex, the overall design of all the clubs in the set is game improving and forgiving, allowing senior golfers to produce faster and far-reaching swings with greater ease and less effort.
Like the rest of the full sets in this buying guide, you'll also get an oversized driver with a low center of gravity. There's also a 3-wood and a Hybrid that feature an aerodynamic shape and easy-to-launch design. The driver and the wood come with a graphite shaft that makes them more lightweight.
The 5-PW irons come with oversized wide soles that are more enhanced with the short irons for more spin, control, and higher-launching trajectories.
The white Nano finish on the driver, the wood and the hybrid looks modern and fresh. However, what you won't find in this set are a putter and a bag, so make sure you get yourself good ones.
Pros
460cc driver with a large sweet spot
White Nano finish on the driver, wood, and hybrid
Stainless steel, oversized irons 5-PW
Three headcovers
Value for the money
Cons
Precise Premium Ladies Golf Club Set
Most of the clubs so far come in men's or women's alternative, depending on your needs, and some of them feature unisex design. However, we have selected this ladies-only golf club set as it offers substantial value for the money. It is intended for female, beginner golfers who need the utmost help from their clubs.
There are two-color varieties of the set, a dominant pink or purple with matching clubs and a stand bag. Similar to most of the sets featured here, it includes a large, forgiving driver, stainless steel woods, irons 5-PW, and a putter.
All the clubs are designed to help you achieve more distance and speed more efficiently. No need to mention that all of them are ultra forgiving and easy to play with. However, if you are a bit experienced, then these might not be challenging for you.
All clubs feature ultra-light graphite shafts that are very easy to hit. Plus, there are three available sizes, from ultra-small to very large.
Pros
The set contains 10 very forgiving clubs
A stand and dual-strap carry bag and three headcovers
Ultra-light graphite shafts for all clubs
Three different sizes: petite, standard, and tall.
Cons
Not challenging for better players
Majek Golf K5
This club set is particularly intended for senior golfers who struggle with their irons (who doesn't though?). If you are on the verge of giving up, you could give this set a try before you make that final decision.
Wonder what's so special about this set? Here's the thing! The whole set is a hybrid set, replacing all the irons with hybrids. So, it goes from 3-PW with standard length velocity graphite shaft with senior flex.
But if you are still reluctant to try, then the fact that they have been engineered by members of UCLA's engineering department might change your mind. The aerodynamic, deep-cavity design and weight positioned behind the sweet spot, can help achieve faster and higher launch.
Pros
Eight hybrid clubs replacing 3-PW irons
Increased accuracy on off-center shots
Graphite shafts with senior flex
The design features back crown and alignment arrows
Cons
It takes time to get used to them
And The Winner Is…
Cobra Golf XL Speed
The Cobra Golf XL Speed Complete Golf Set is our winner in the category of best golf clubs for seniors in 2020 thanks to several significant factors.
First of all, it boasts Cobra Golf's exceptional quality and technology.
Secondly, the set includes 12 highly forgiving clubs designed to respond to senior golfer needs without making it evident that the set features a game improving concept.
Finally, the clubs come with a premium cart bag that, on its own, might cost half the price of the whole set.
So, all in all, even though pricier than some sets here, the Cobra XL Speed club set offers value, superior playability, and technology-infused design, and that's why we consider it the best golf club set for seniors in 2020.
FAQ
Are there any differences between the regular clubs and golf clubs for seniors?
With the aging body and loss of muscle strength, less agility, and speed decrease, senior golfers often lose confidence in their golfing ability or in the hope that they'll be able to play golf in case they are beginners.
Knowing this, golf companies have adapted some of their clubs so that senior golfers can produce full-blown swings, higher and faster trajectories, more spin in the short game, and smoother putts.
This is made possible by making the driver and the woods larger and more forgiving. The irons are usually cavity back with perimeter weighting, hybrids replace the long irons, and the putter features high MOI for easier putting and you can find many Lower compression golf balls.
What you'll also find different is the selection of graphite shafts with senior flex as they are usually lighter and easier to hit. All in all, these are the major differences.
Who is considered to be a senior golfer, and is it determined by the handicap level?
Senior golfers are considered those typically 50 years old and over, although a few years ago, it was considered 55 and over. Their handicap has nothing to do with their seniority status. Seniors can be of high, mid, and low handicap, depending on their previous golfing experience.
Can golf clubs for seniors be customized?
There are manufacturers, particularly brand names that offer a wide range of customizations such as length of the shaft, the type of the Grip and the flex, the lofts, and hosel.